About Yorkshire Farmers
Yorkshire Farmers is one of the UK's leading farmer owned businesses.
It is run by farmers for the benefit of farmers and has been involved in livestock marketing and processing for over 85 years.
Based in Malton, North Yorkshire, our primary aim has always been to get the best return for stock for our trading members, but we also offer a range of other services including advice on issues such as partial restocks, destocks, genetics, feed, buildings and budgeting.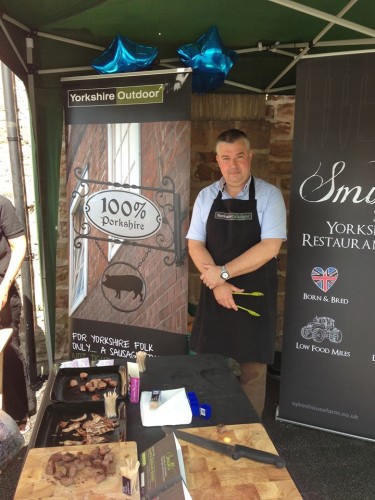 Our Technical Services department supports members and non-members with farm assurance and environmental permits and projects. Our professional and proactive approach to these areas has also added further to our relationships with customers at the other end of the chain. They know they have a trusted point of reference.
Our experience extends to farming and retailing as well as marketing. As such, we have an understanding of the whole supply chain which is of massive benefit to the membership and we also play an active role in promoting British meat products to the end customer.
Our Bed and Breakfast contract rearing units benefit from our in-house dedicated team of fieldsmen and administration staff who are there to support all planning, audits, legislative requirements and logistics. We offer monthly payments to help with cash flow, excellent forward planning, and full support for all farm assurance and any permitting requirements.
We arrange special offers (to members only) on a range of products including essentials such as disinfectants, rodenticides and so on.
Originally………
Cost effective livestock marketing service offering early payment for stock underwritten by a credit insurance policy topped up by company's reserves.
And evolving all the time……….
We want to give farmers the option of a number of services from just one phone call. It follows the same principle as our core business of livestock marketing which has always aimed to make it easier for farmers to run their businesses.
Slaughter Pig Marketing
Yorkshire Farmers is uniquely placed to provide business solutions for it's members by the development of supply chain initiatives incorporating professional marketing, genetics and feed packages allied to advice on production systems. Yorkshire Farmers operate the most sophisticated IT packages available in order to match members pigs to the most appropriate contract specification, and work with a number of processors at both national and local level to provide members with a wide range of alternatives in the market place.
Weaner Pig Marketing
Yorkshire Farmers is a large scale buyer of quality weaner pigs throughout the year, and matches this supply with the individual requirements of finished pig producers for healthy stock able to satisfy a wide range of contract specifications.
The Board of Directors work closely with the management team, whose role is to deliver Board strategies and initiatives for the benefit of the membership and the successful operation of the business.